Pizza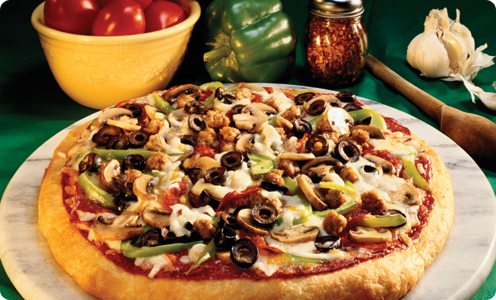 Our Signature Pizzas
Regular $12.49 / Large $17.99
Traditional Or Whole Wheat Sugar
Buster Crust. Small (10") or Large (14")
Primo
Our Combination
Garden Variety
Your choice of spinach, artichoke or eggplant with garlic sauce, mozzarella cheese, fresh mushrooms, carmelized onions, fresh tomatoes and Feta cheese.
Muffuletta
Napoli
Pesto sauce, sun dried tomatoes, roasted garlic, greek olives, red onions, artichoke hearts, ricotta & mozzarella cheese.
Garlic Shrimp
Barbeque Chicken
Chicken Alfredo
All Meat
Hawaiian
Vegetarian
Portabella Mushroom
Mardi Gras
Spicy bisque sauce, mozzarella cheese, Gulf shrimp, green onions and fresh tomatoes.
Create Your Own Pizza
Small (10") or Large (14")
Pepperoni, Italian Sausage, Ground Beef, Canadian Bacon, Salami, Onions, Fresh Mushrooms, Green Peppers, Black Olives, Green Olives, Jalapeño Peppers, Roasted Garlic, Fresh Tomato, Anchovy, Artichoke, Pineapple, Spinach, Feta Cheese, Eggplant, Spanish Onions, Chicken, Shrimp.
Calzones
Cheese Calzone ..... $8.50 • Meatball Calzone ..... $9.50
Chicken Calzone ..... $9.50 • Add each topping with extra ..... $1.00–$1.50
Pasta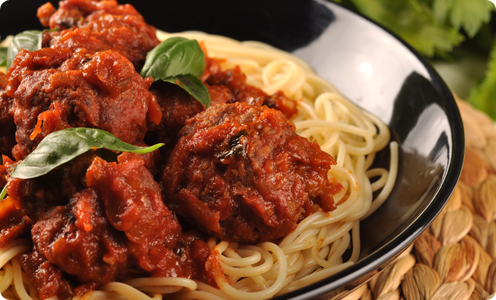 Milano's Pasta
All Pasta Dinners Come With Italian Salad And Garlic Bread. (Not Including Kid's Pastas)
Veal Parmesan ..... $14.99 • Eggplant Parmesan ..... $14.99
Classic Lasagna ..... $14.99 • Spinach Lasagna With Alfredo Sauce ..... $14.99
Seafood Lasagna ..... $13.99
Shrimp in a creamy seafood sauce.
Spaghetti And Meatballs ..... $14.99 • Chicken Alfredo ..... $14.99
Alfredo (Noodles Only) ..... $10.49 • Shrimp Alfredo ..... $13.99
Mardi Gras Pasta ..... $13.99
Gulf shrimp, sauteed in a creamy bisque sauce with green onions and diced tomatoes served over linguine pasta.
Mediterranean Pasta ..... $12.99
Sundried tomatoes, artichoke hearts, Spanish onions, Kalamata olives, sauteed with balsalmic oil, pesto sauce over linguine pasta and sprinkled with Feta cheese.
Shrimp Scampi ..... $13.99 • Chicken Cacciatore ..... $14.99
Kid's Alfredo ..... $6.99 • Kid's Spaghetti & Meatballs ..... $6.99